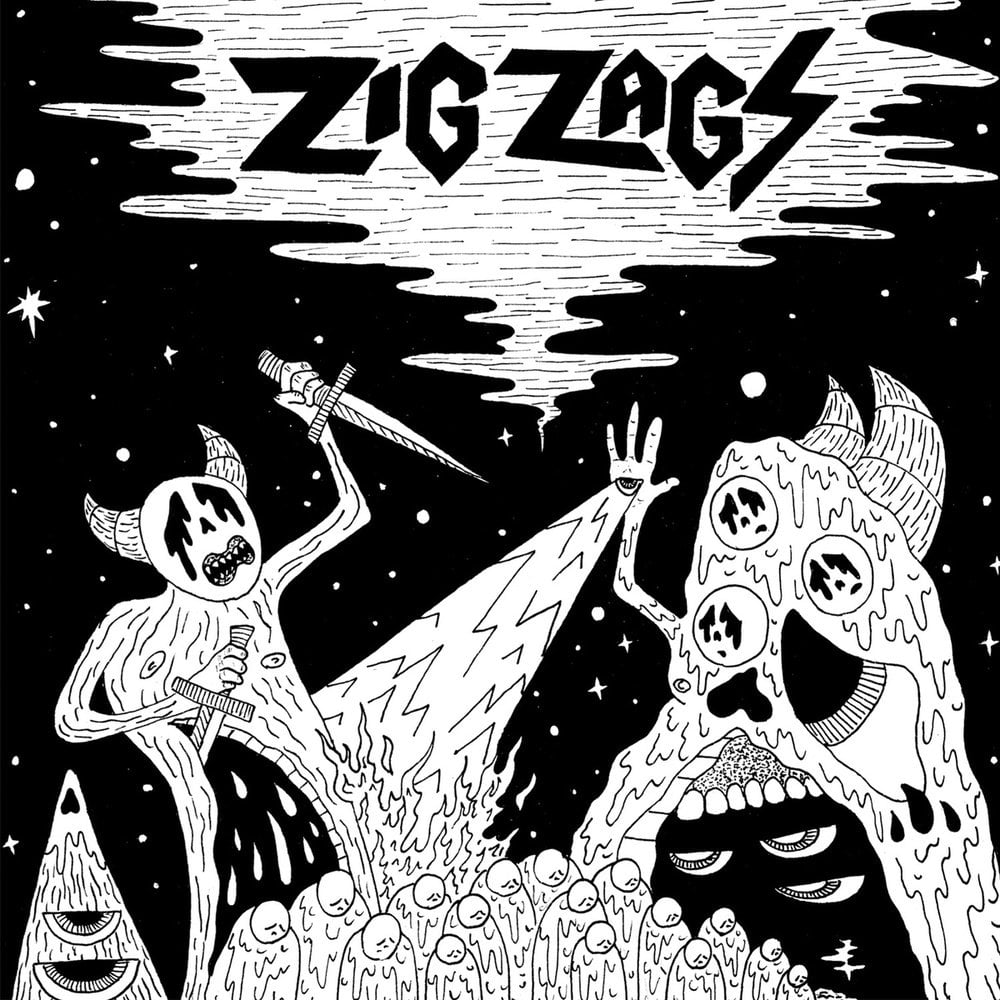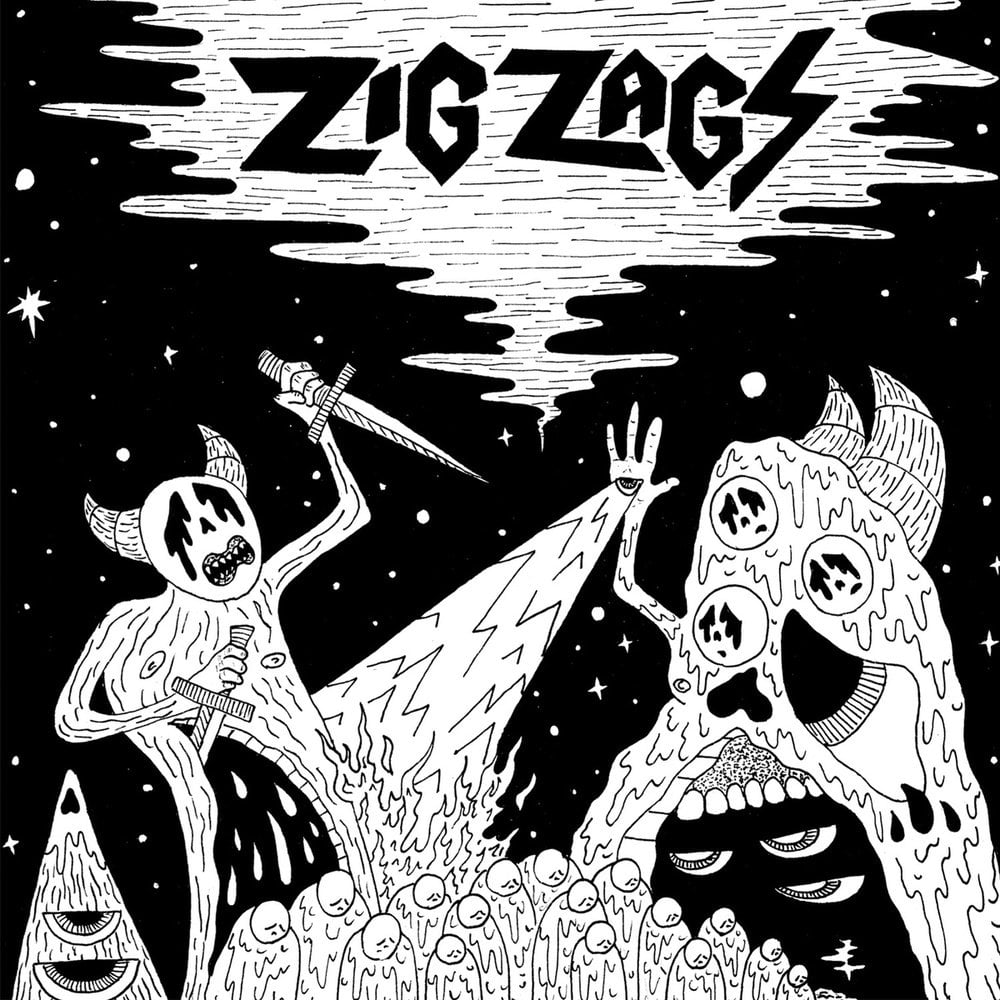 Zig Zags "Scavenger / Monster Wizard" _ 7" _ Who Can You Trust?
€5.00
"Since their inception two years ago ZIG ZAGS have released three singles, played dozens of shows ranging from house parties to the Filmore West and collaborated with Iggy Pop on a cover of Betty Davis' funk monster "If I'm in Luck I might get picked up" (for Light In The Attic Records). Their most recent releases include a cassette tape entitled "10-12" via the hard working and hard smoking dudes at Burger Records, as well as a split 7" with local shred heads The Shrine (on Volcom Entertainment) that got released for Record Store Day.
This release marks ZIG ZAGS' debut in Europe and is a collection of both A-sides of the band's first two US 7" releases that sold out in a very short time. They never made it out of the country in big numbers and were mostly sold at shows of the band. With completely new artwork and packaging by the demented artist Butt Coffin, this should be a treasure even for people in the US who already got their hands on one of the earlier releases."